Tell us the story of the competition (especially WHEN & WHY)
Nobuhiro Terada: The idea appeared in 2014, and in 2015 we did competition Grand Prix Kyiv, but just for Ukrainians. We wanted our young talents to see Kyiv, National Opera House, share their experience with each other, we wanted to give teachers possibilities for communication and cooperation. And it all went great. Thereupon, my colleagues from Europe advised me to make Grand Prix Kyiv an international competition. And since 2016 we're International Competition – Festival. And since that time students from more than 10 countries all over the world are coming to Ukraine and compete in Grand Prix Kyiv and it's a big honor to all of us.

What about the reasons and the main aims, we want talented students from the whole world to have a chance to show their skills on the main stage of Ukraine – National Opera House of Ukraine named after Taras Shevchenko . I'm very happy and proud that we can support and guide talented youth.

So, that's how Grand Prix Kyiv has started and now you can see far we have gone, and we won't stop.
Who is a Maecenas of the competition? Why?
Nobuhiro Terada: The main Maecenas of Grand Prix Kyiv is Toshihiko Takahashi, he is a real lover of Ukrainian ballet and he understands that kids with flairs need some help and they need to be supported. Annually, he supports not just the competition, but other ballet projects in Ukraine. For example, thanks to Mr.Takahashi, the world star of ballet – Volodymyr Malakhov performs for Ukrainians. He loves our kids, and respects their talents, that's why Mr.Takahashi wants the best for them.
What has been the most important moment that boosted your competition?
Nobuhiro Terada: I guess the most prominent and crucial role for Grand Prix Kyiv played Federation of Ballet Competitions under UNESCO, they accepted us in 2019, when we celebrated 5th anniversary. And it gave a valuable promotion and made our team work harder and better, as there are lots of conditions, which we should follow.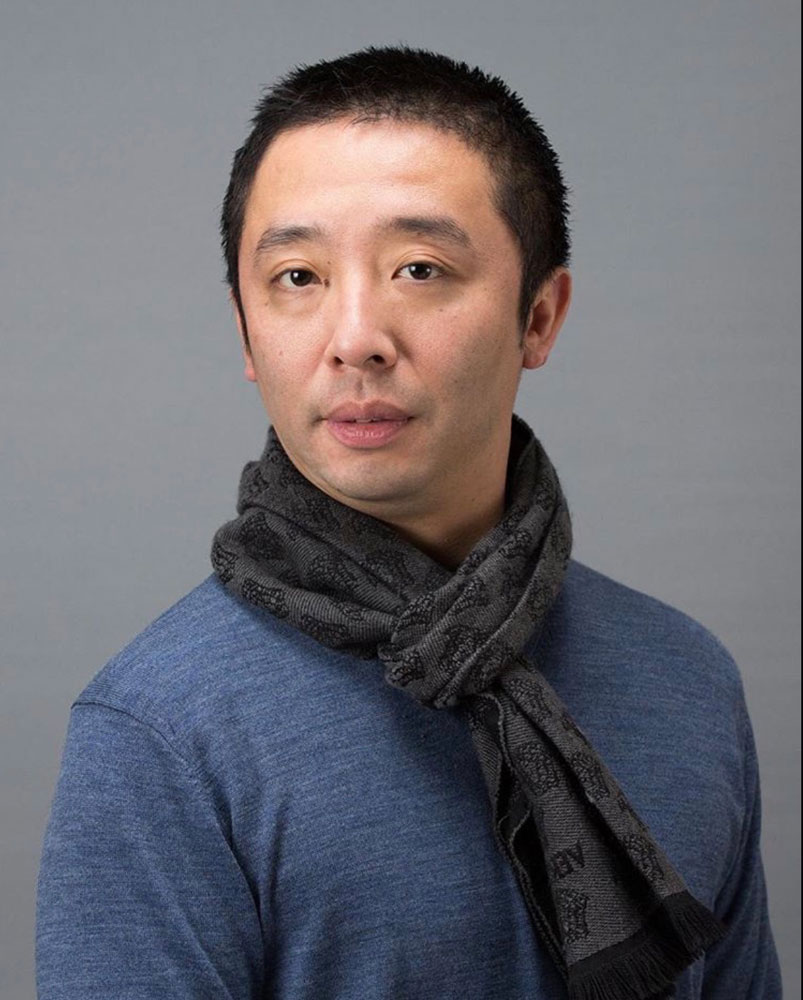 What is the key vision of your competition?
Nobuhiro Terada: Grand Prix Kyiv – is the so-called «trampoline» for students to the world of ballet. They have an opportunity to meet real ballet starts, archive experience, and find new friends. During 3 days they can obtain a lot and it can help in future.
What has been the most challenging moment for you in the management of competition?
Nobuhiro Terada: Grand Prix Kyiv 2020 was a big challenge for all of us. Due to the situation in the world, we didn't know when they would do the quarantine. But, we were lucky, we did the gala concert a day before the lockdown started in Ukraine.

Mrs. Hetman: For me, the first day is always full of rush, there are always some unexpected situations and you have to deal with them directly. And counting points it's always a big challenge for the team, we can count a couple of times, cause it can change everything.

And, for sure, Grand Prix Kyiv 2020 was full of surprises. We were checking the news almost every 10 minutes, in case our government would do a lockdown. But everything went perfectly , and we managed to conduct Grand Prix Kyiv 2020.
Why do you think it's important to support ballerinas thanks to your competition?
Nobuhiro Terada: Because, Grand Prix Kyiv is about support and giudance for future generations. And it really matters for us. We want the best for students, we want to provide them with proper education, work positions and we are trying to do that all together.
What do you think about the Ukrainian ballet & the world's ballet in general?
Nobuhiro Terada: Ukrainian dancers and choreographers are one of the highest-paid artists in the ballet world. I think that now, Ukraine takes a prominent role in ballet in general. And now, it's much easier to cooperate with our friends from Europe or from the USA.
What is the most important thing you learned thanks to your competition?
Nobuhiro Terada: I found out for myself how to work with a team, organize work. Also, now I know which conditions must be present and which kind of atmosphere should be, to make guests feel comfortable and come back to us.

Also, now I'm thinking more about the future, about possibilities for the young generation.

Mrs.Hetman: We do need more events like Grand Prix Kyiv, there are so many talented young people all over the world, and they all need a chance to show themselves.

I've obtained incredible experience there, I found out a lot for myself, first of all – to work in a team, to cooperate with different people. And now I know what real multitasking means. Grand Prix Kyiv has given and will do a lot to everyone.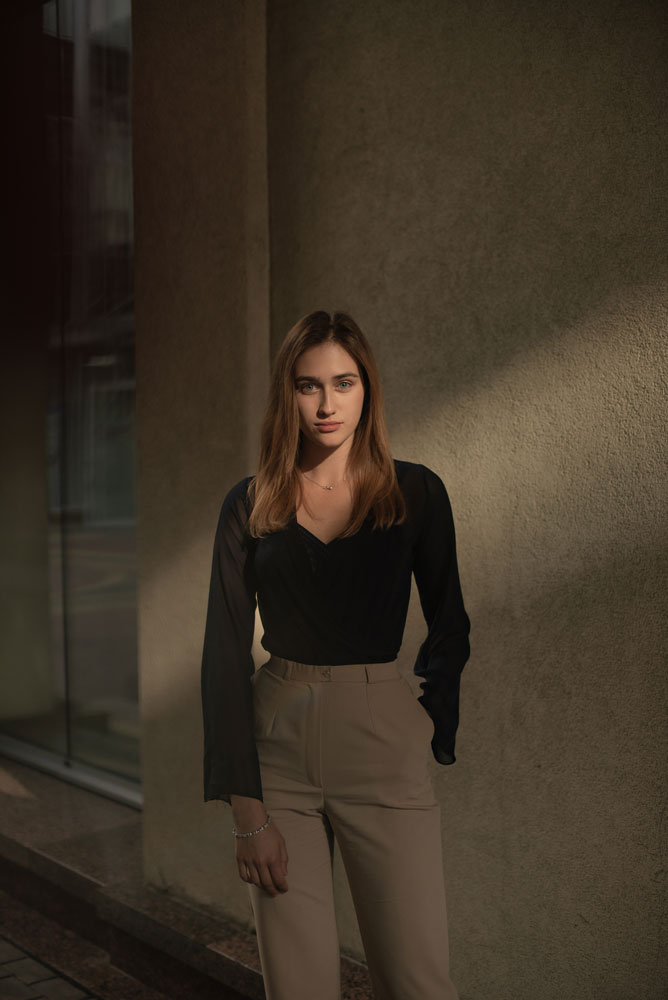 How and when can ballerinas register for the competition?
Mrs.Hetman: Everyone can apply directly through our website, also they can find all the needed information there. Usually, we start to accept applications in January and stop in the middle of February. And we're always ready to help with registration and deal with any problems our participants can face with.
What are the requirements for your competition?
Nobuhiro Terada: In general, a participant should be 15 years old, the oldest one should be 19 years. They have to have prominent skills in ballet, be ready to compete with strong dancers, and have a strong desire to win. I would like to mention that whenever our participants need help with information or other guidance, we are ready to answer their questions.
What can win the winner?
Nobuhiro Terada: With our sponsors and friends, we provide our winners with different gifts: scholarships, summer intensive in European schools, workshops from world stars of ballet. Sometimes, we offer the best dancers tours to European theaters. Also, the best ballet shops are our sponsors, and they also do some presents for our winners.
How do you imagine the winner?
Nobuhiro Terada: It's important to have a good basis of choreography, so a real winner must have this character. Also, a winner is not just a good dancer, but also a good actor, who can transfer and share his/her feelings to the audience. A winner must be a hardworking person, with a strong intention to become better every time. It's very hard to describe a particular person or to make a list of required abilities, usually when you see a student and see the passion in his/her eyes, you know this person will archive a lot.
Tell us something about the final Gala evening.
Nobuhiro Terada: I'm always worrying about the final evening, as a lot of people come to see new talents and everything should be perfect. I'm checking everything many times before the start. But I really like it, it has something special, and when I see that people around me are happy and inspired, I know that I'm doing it right and it makes me work more and better. So, thanks to everyone.

Mrs.Hetman: This day has a special atmosphere. For me, it's a summary of my work and the team's work. And it's always a big pleasure to see everyone pleased and inspired.
Who won last year? Describe her.
Nobuhiro Terada: Last year we had two winners:

Anna Ksenyk, she is a student of Kyiv State Ballet School. She is a very talented and hardworking girl. And, I know how long she had been getting ready for Grand Prix Kyiv.

And, also Matheus Barbosa de Jesus, he is a student of Berlin Ballet Academy. I was surprised by his attitude, he had been practicing more than others, so he really deserves to be the winner.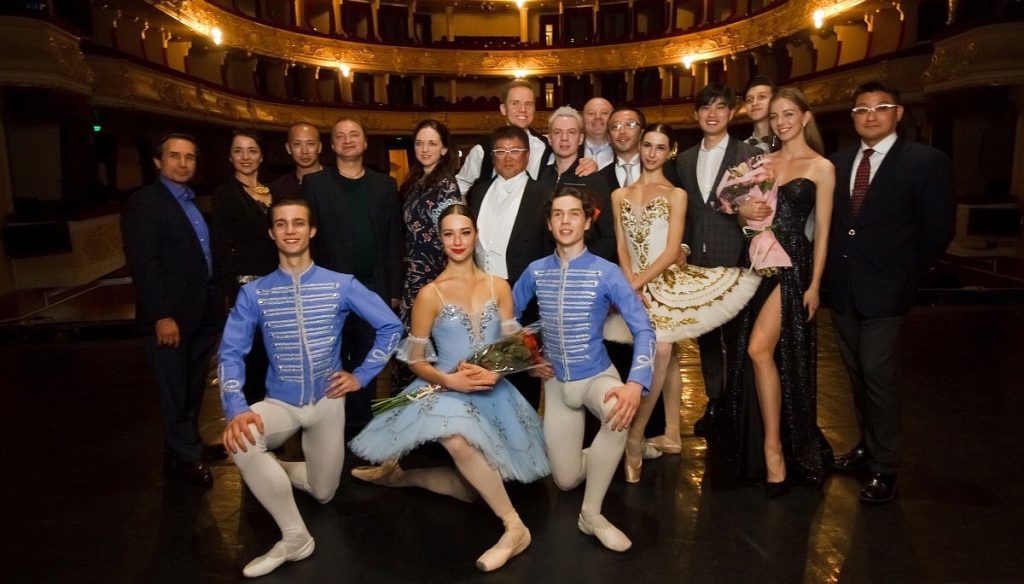 Why do you love Ballet? (Question for Mr. Terada & Mrs. Hetman) – longer answers please – you can use some quotes.
Nobuhiro Terada: I was born in a ballet family, so from my childhood I've been part of the ballet world. My hometown – Kyoto is a capital of the culture of Japan, what's more Kyoto and Kyiv are sister cities. When I was 7, I saw a performance of a group from Kyiv in Japan and I decided that I would study at Kyiv State Ballet School and later would work in National Opera House.

Ballet has influenced my life a lot, I couldn't imagine myself without it. It's a perfect art, it is extremely hard, but once you get to know ballet, you'll never forget it.

Mrs.Hetman: I never thought I would be involved in the world of ballet. But, I've seen ballet as a viewer, and I have been lucky to see behind the scenes. Ballet dancers have a great talent, they can transform titanic work into masterpieces. I love ballet, because it teaches you to feel emotions of other people without words, just beautiful music, and amazing moves.
What do you think about BUSINESS MAGAZINE INTERNATIONAL? What do you think about our international project KIDS WITH DREAMS about kids with dreams and ambition, especially for little ballerinas from the whole world?
Nobuhiro Terada: First of all, I would like to thank you for your cooperation and support of Grand Prix Kyiv, it's really important to us.

And, as for me, it's a great project, that unites, and shows how many incredible people we have around us.

Kids With Dreams – is a good idea, because kids always need support, they need to know that someone is interested in them, just like adults too. They need someone to know their stories, they want to share their wins and failures and be heard. Especially little ballerinas, they're working so hard, and they deserve a chance to be admitted.

Showing and giving support to kids – is and must be an aim of everyone, who is thinking about the future, as they are our future.
You have lots of professional pictures on Instagram and Grand Prix Kyiv website, who did these pictures?
Mrs. Hetman: We have our talented photographer – Aleksandra Zlunitsyna, usually she provides us with all pictures. And during a competition, she stays with us all 3 days, not just for a gala. And, also we have friends from Kult TV, they help us too. This year we did interviews with jury members and with winners, so they helped with filming, so they made a valuable contribution to our promotion.
And the final question, but the most important one: according to the situation in the whole world, not just in Ukraine, are you going to conduct Grand Prix Kyiv 2021, if yes when?
Nobuhiro Terada: For sure we will do Grand Prix Kyiv 2021, but we have some changes, usually we have the competition in March, but this time we are happy to announce that Grand Prix Kyiv 2021 will take place : 10-12May, 2021 at National Opera House. And we're waiting for everyone. I don't know when our interview will be published, but we're planning to do an official announcement in the beginning of October. We are every excited!
01.11.2020